You probably meet every step of the way with photovoltaic offers for companies from 20 kwp, for home up to 10 kwp. This post is not an offer, I will show you the advantages and risks of having a photovoltaic installation for companies with energy store in practice.
Rising electricity prices have a direct impact on the increase in the costs of enterprises, which results in a decrease in competitiveness and the need to raise prices. Now you can prepare for the inevitable increase in electricity prices, a good solution is your own photovoltaic installation with an energy storage.
Photovoltaics for companies, what will you gain by deciding?
The main benefit of photovoltaics for companies is the ability to control costs. You will be able to better plan future costs resulting from increases in electricity prices. Secondly, in the long term, it is savings, and the PV plant currently pays for itself in 5 to 7 years. Third, the installation of an energy storage will allow you to increase the level of energy self-consumption. You will use the produced energy to a greater extent. You will use the surplus of produced electricity in the afternoon, which will also reduce expenses on the power and distribution fee. Fourthly you will reduce the negative impact of your company on the environment and you will improve air quality.
Do you know what an energy storage with a photovoltaic installation gives for companies?
If you care about security and independence, I will now give you some arguments in favor of energy storage for a photovoltaic installation for enterprises:
A photovoltaic energy storage can provide emergency power for the entire enterprise. The emergency power option requires the installation of an additional module that switches the installation into the island operation mode
A photovoltaic installation increases the voltage in the grid, the energy storage improves the quality of energy by lowering the voltage
In the event of a network failure, your energy storage will allow you to switch to emergency power without interruption. It will protect your devices / machines against damage resulting from unplanned start-ups and shutdowns. Our clients often choose energy storage 100 kWh and bigger.
Your self-consumption of energy, which I wrote about above, will increase. You will not incur additional costs related to sending energy to the grid and receiving a reduced volume of energy, what is more, you will not incur additional transmission costs or power charges
In extreme situations, e.g. in winter, your energy source will allow you to power critical installations in the event of a failure (e.g. you will power the heat pump / furnace in the event of a network failure)
The available power will increase without increasing the connection. In many cases, there is no possibility of a larger connection in areas where the network is outdated. By installing photovoltaics for companies with energy storage, you will get new opportunities to power more machines and devices
Photovoltaics for companies with energy storage is the future that your competition is implementing today - Summary.
Many companies are already choosing photovoltaics with energy storage, as the announced subsidies for 2022 from funds such as KPO and the grid modernization fund will affect the faster return on investment. If you want to learn more about photovoltaics for companies and solutions tailored to the needs of your company, contact us now. I am happy to present solutions and suggest what you can do to spend less on electricity and have your own source of high-quality energy.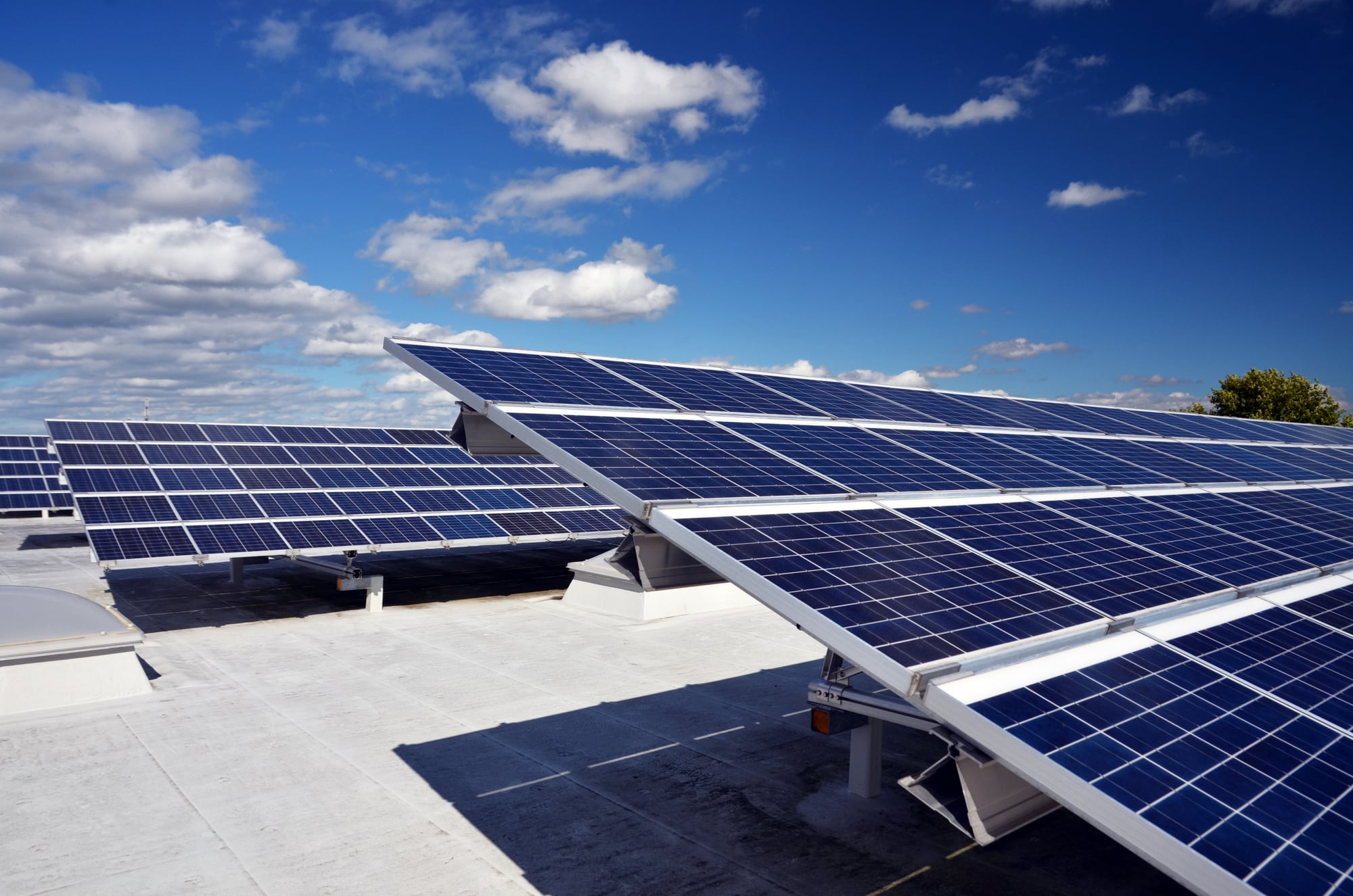 Increase in energy self-consumption thanks to photovoltaic installations for companies with energy storage
You will use the surplus of produced energy after sunset
Emergency power supply
Photovoltaics for companies with energy storage is an additional source of power
Safety for your machines
Improving the quality of energy will extend the life of your electrical appliances