Photovoltaic installation without grid connection
Instalacja off-grid to system przedstawiony na schemacie, podstawowy charakter to możliwość pracy bez sieci. Instalacja NRG fotowoltaika bez podłączenia do sieci składa się z:
The installation can be equipped with an additional generator that allows you to recharge the energy storage in winter, when the photovoltaic gives a small amount of energy.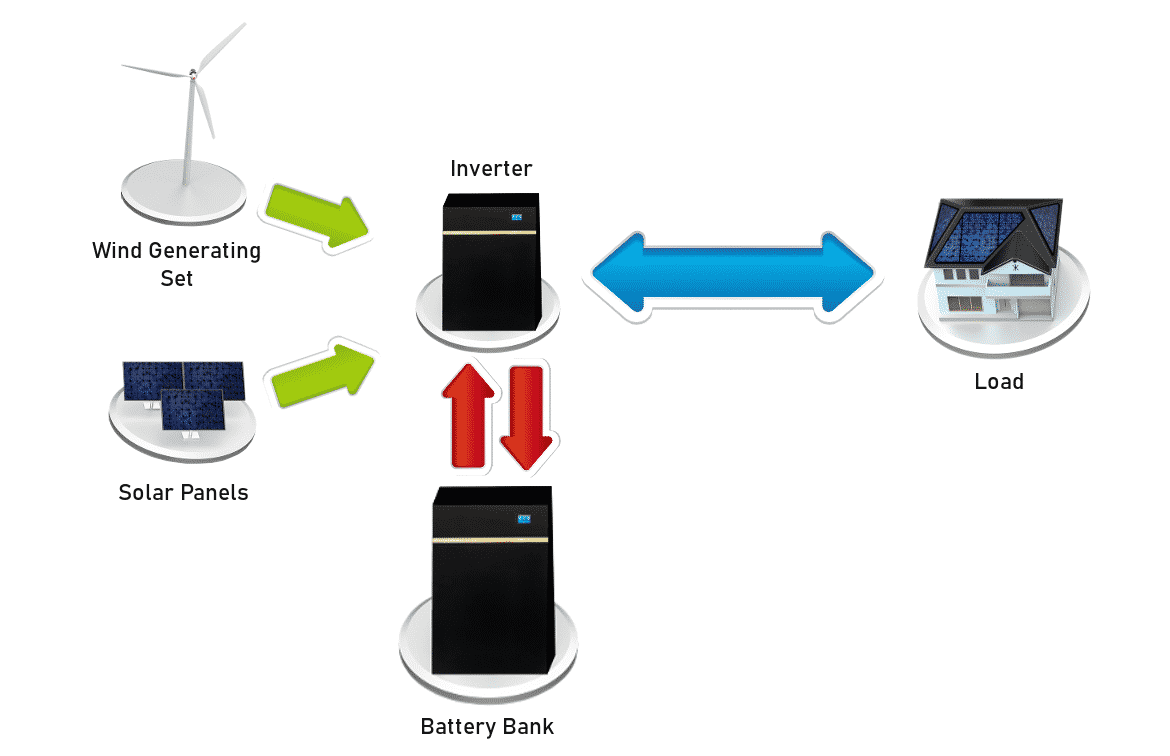 What is an energy self-sufficient mobile container? Photovoltaics without connection to the grid with energy storage - Implementation Example

a portable room with an internal off-grid network, i.e. powered by electricity obtained not from the power grid but from pv panels
room equipped with an energy storage
enabling the use of surplus electricity accumulated during the day
constantly using electricity from pv panels during the day. after dark using the generated electricity stored in the energy storage
How does an energy self-sufficient mobile container work?
photovoltaic panels - on the roof and on the side, they turn the sun into electricity
inverter - converts direct current into alternating current
energy storage – magazynuje prąd który jest wykorzystywany np.: w nocy
local network - equipped with a differential fuse
Why is it worth using an installation, photovoltaics without connection to the grid?
Access to electricity in places where the network does not reach

Quick room installation without the need for permits




Flexible solution




Energy savings




The ability to easily change the location




Reduce your environmental impact