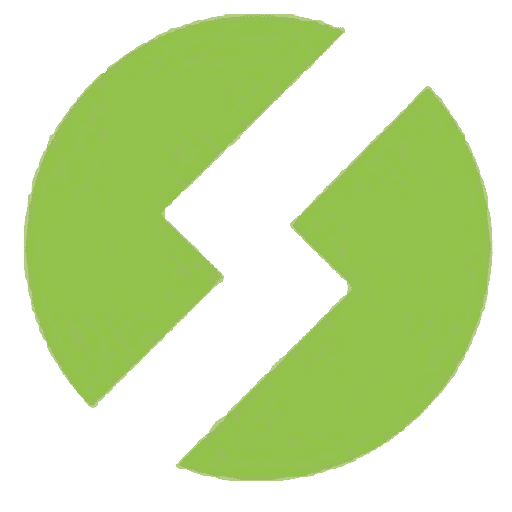 What is an energy storage and how does it work?
Energy storage for industry, modular design with a capacity of 138 kWh.
Possibility of leasing or long-term rental.
Do you have your own RES installation (photovoltaics, windmills, MEW hydroelectric power plant) that gives away most of the energy to the grid? Don't waste your money and choose your energy storage.
If you want to use more of the produced energy for your own needs, you can use an energy storage in your installation. Surplus energy will be stored, and then you will use it in the afternoon and night. The energy storage from NRG can be simultaneously recharged from the grid at a specific time, you can charge the storage during the off-peak hours during the winter months, when the energy is cheaper.
Energy storage - it is a high-quality battery in lithium technology (LiFePO4 - LFP), the energy storage allows you to store electricity from photovoltaics, a windmill or a small hydropower plant. Energy storage in LiFePO4 technology is designed together with a BMS (supervisory system), the BMS system controls the maximum charging and discharging currents, controls the module temperature and voltage. Good-quality energy storage ensures up to 20 years of safe work with photovoltaics.
Energy storage for home and industry. Dedicated container energy storage cooperating with RES.
Smart electricity storage system it's more than a battery. It is a solution that enables loading and unloading the warehouse in modes adapted to the needs of users. What is different energy storage from generators, the use of stored electricity without noise, fuel and maintenance. Our latest product is an energy storage set with an inverter. We have built the set in order to be able to collect and use electricity in a manner independent of the energy supplier.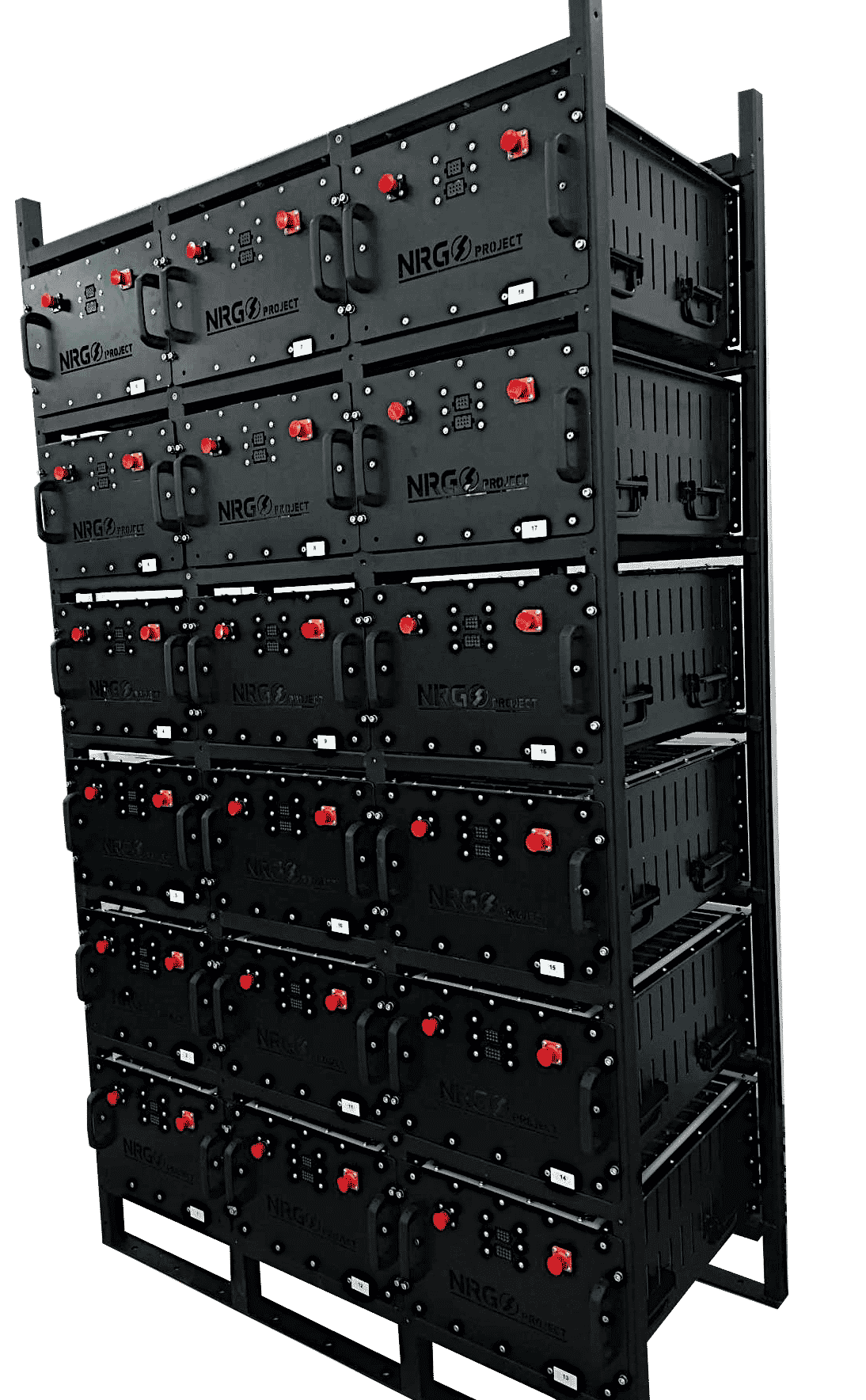 Independence from the energy supplier
Provide the ability to choose a power source in the event of a power failure, even for several hours. The standard NRG Storage module is 138 kWh, you can combine modules and adjust the storage capacity to your needs.
Safety of use - LiFePO4 technology
Solutions are built on the basis of LiFePO4 technology. It ensures long battery life (over 6000 cycles) and the highest level of safety during operation.
Save more!
You reduce losses resulting from unfavorable prosumers' settlements. You decide how best to use the stored energy. You limit the costs resulting from the power fee.
Ecological neutrality
Complementing the photovoltaic installation with o energy storage, you will maximize the use of electricity produced by you.
The first Polish producer of energy storage systems with inverter
The product was developed by NRG Project sp. Z oo in cooperation with a group of Polish engineers. The set of inverter with energy storage is manufactured in Poland. We offer Polish single-phase inverters for the home, and three-phase inverters with inverter powers of 3 kW, 10 kW, 100 kW, 250 kW, 500 kW.
A method of producing and storing electricity from photovoltaics
An innovative solution for storing electricity produced by photovoltaic panels, available on request.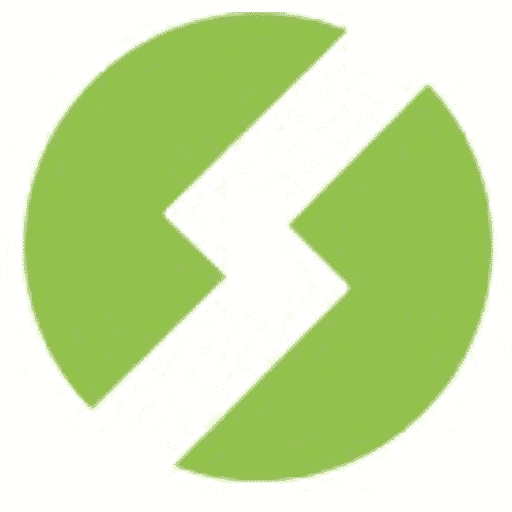 NRG Project sp. Z o. O. Is a team of specialists with many years of practice in the electromobility industry and energy storage. We are producers of the highest quality solutions in the area of obtaining and collecting electricity. We provide battery packs for the mining, automotive and emergency systems industries. Our newest product is the set energy storage with inverter. We have created the set in order to be able to collect and use electricity in a manner independent of the energy supplier. More about us on ours website of the producer of energy storage.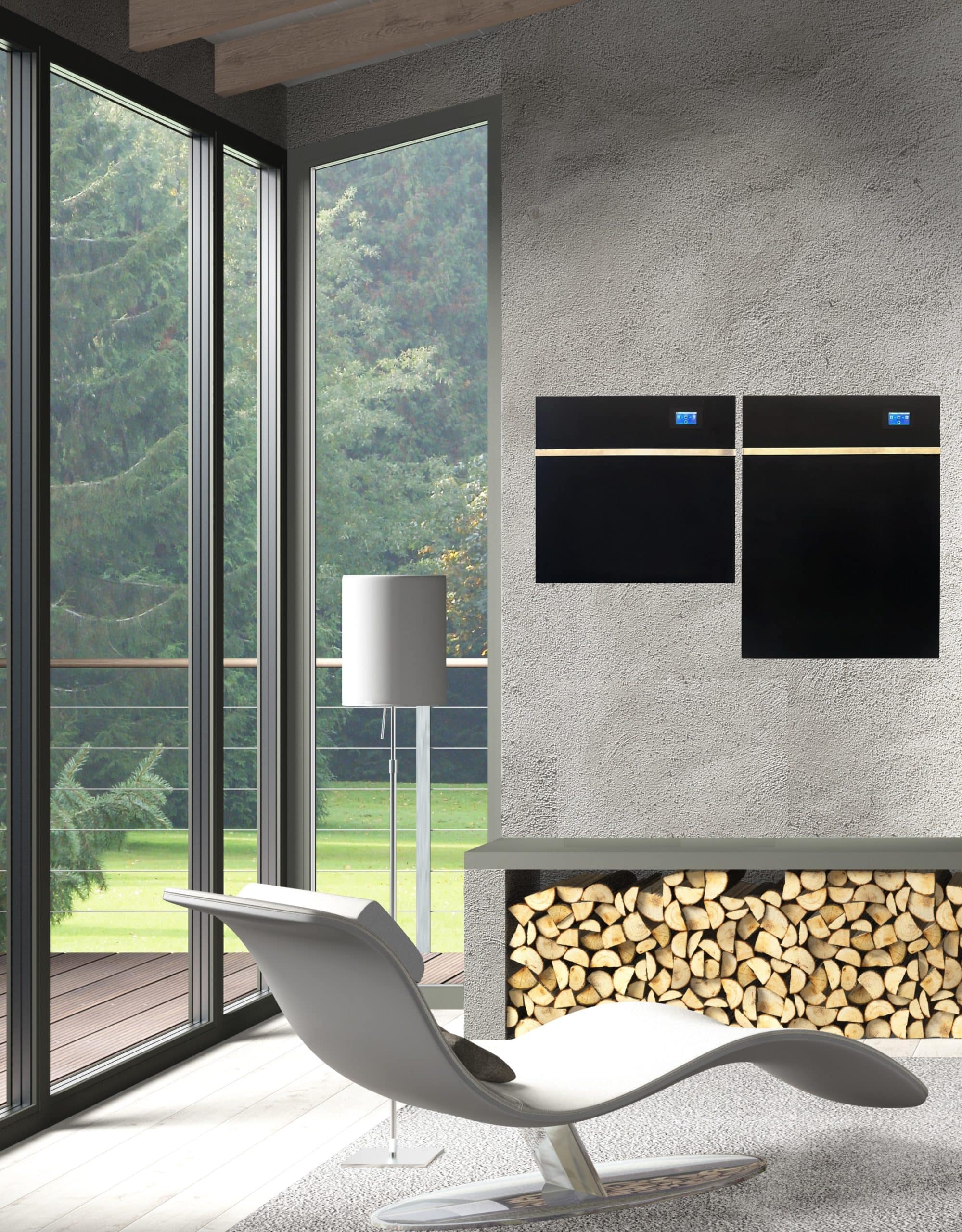 Technical specification of energy storage for the house.
Lithium-iron-phosphate technology Li-FePO4, combines the advantages of high current efficiency, long service life, high energy density and safety
Total Battery Capacity:
BOX 5.1 | 4.8 kWh
BOX 10.1 | 9.6 kWh
Tensions
Nominal 48 V
Final charge 54.75V
Final discharge 37.5V
Libra
BOX 5.1 | 45 kg
BOX 10.1 | 90 kg
Dimensions
584mm x 753.5mm x 163.5mm (W / H / D)
Intelligent warehouse management systems
Cell voltage monitoring
Cell temperature monitoring
Current monitoring
Passive balancing
Intelligent BMS with CAN Open / RS 485 communication
guarantee
5 years or 2,000 cycles (up to 80% DOD) Service life over 5,000 cycles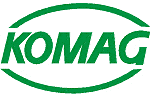 Frequently asked questions:
1. How to choose an energy storage for photovoltaics?
Match the capacity of the energy storage to your energy needs and the capacity of the photovoltaic installation in order to accumulate as much production surplus as possible and be able to use it in times of decline in energy production. If you do not know how to do it, send us your consumption for the last year, we will be happy to adjust the energy storage for you. Larger 1 MW + energy storages will be matched by an independent team from the University of Technology in order to optimize and avoid overpaying for too large a warehouse.
Matching example:
Sunny day
Installation with a power of 5 kWp
Production 50.5 kWh
Self-consumption was 12 kWh
Energy storage with a capacity of 5 kWh
Increase in self-consumption by 13%
Energy storage with a capacity of 10 kWh
Increase in self-consumption by 26%
Energy storage with a capacity of 15 kWh
Increase in self-consumption by 36%
2. Does the solution from NRG fit every inverter?
No, the energy storage fits hybrid inverters that have an output to the energy storage, the inverter is communicated with the energy storage by the CAN protocol included in the price.
3. Low voltage or high voltage set?
Select 48V energy storage for single-phase inverter, select high-voltage energy storage for three-phase inverter.
4. How much does it cost?
Good, safe LiFePO4 technology costs an average of PLN 2,000-3,000 / kWh
5. Why is it worth buying an energy storage for a photovoltaic installation?
When the voltage in the grid increases, the energy storage will allow us to produce energy and avoid the inverter from shutting down.
6. How does such a system work?
High-quality batteries that are charged with electricity generated by photovoltaic panels.
We can use electricity from a charged warehouse when there is no current production of electricity - e.g. at night or during a power failure.
7. What are the types of Energy Storage?
The newest and, at the same time, the safest are energy storage built of LiFePo4 cells. Older generations of magazines were based on lead-acid technology, but their lifetime was very short.
8. Who is the energy storage for?
Energy storage is for every user of a photovoltaic installation who wants to use the generated energy to a greater extent and have a safe power supply in the event of a power failure.
9. What is an energy storage for?
It allows you to store electricity that can be used in the event of a shortage of supplies and to better manage the electricity produced by photovoltaic panels.
Contact us now, call us or fill out the form:

Make an appointment for a free analysis of your installation now: tel. 693 365 104