Energy storage for photovoltaics, solar farms and wind farms
What is an energy storage for photovoltaics?
Energy storage for photovoltaics allows you to store some of the energy and return the energy to the grid at a designated time. The connection of the energy storage with the photovoltaic is possible on the DC side, which gives less losses. The diagram shows how our energy storage with a capacity of 0.5 MW, 1 MW and more can work with your RES power plant.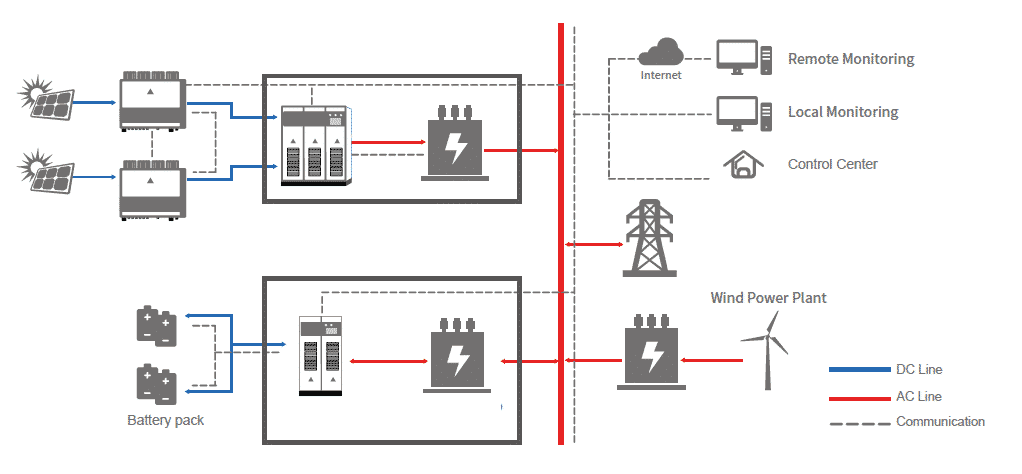 Energy storage operation modes for photovoltaics and wind farms.
The basic operating modes of the energy storage are:
–emergency power supplyin the event of a network failure (an additional module is required for an uninterrupted transition)
-peak-shaving, loading the warehouse at the peak of production and uploading to the network at a different time
-EMS mode, work by. hourly scenario
- voltage stabilization
- frequency stabilization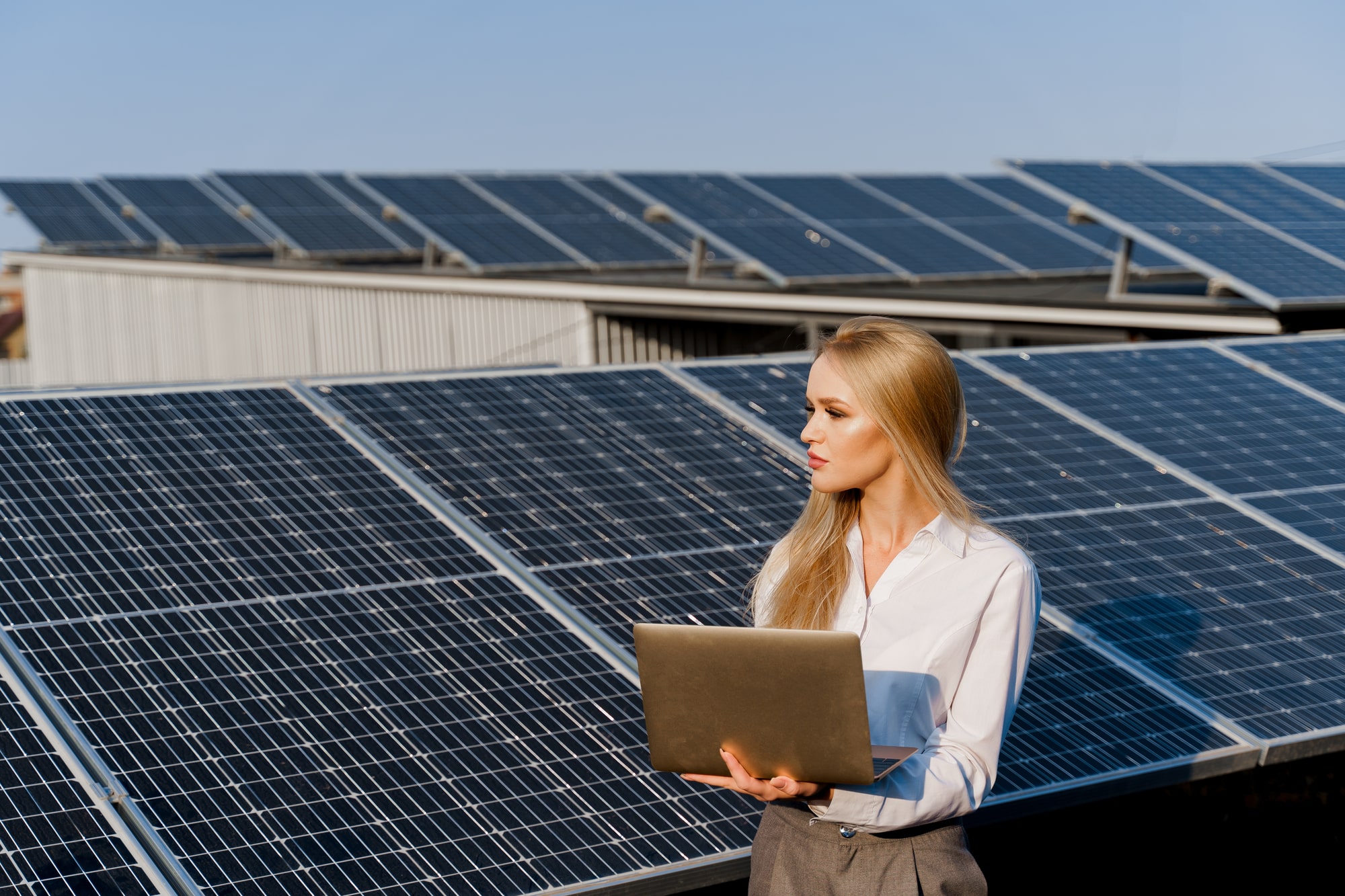 What is the power and capacity of an energy storage for photovoltaics?
Upraszczając moc magazynu energii jest równoważna z mocą inwerterów DC/AC, dzięki którym możemy poprać energię z magazynu, moc może być ograniczona możliwościami technicznymi ogniw. W ofercie posiadamy ogniwa, które możemy rozładowywać mocą 0.5 C, oraz takie które możemy rozładować mocą 20 C. Pojemność magazynu opisujemy w kWh, odpowiada ilości energii, jaką zużywa w godzinę urządzenie o mocy 1000 watów.